Ham Radio Deluxe Software
1 min read
World's Most Popular Ham Radio Software for Amateur Radio Operators

Ham Radio Deluxe Software – The Radio Amateur's Best Asset

Integrated Software for Logging, Rig Control, Digital Modes, Satellite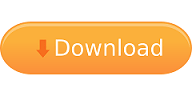 The current version of Ham Radio Deluxe is v6.6.0.237. Amateur Radio Software at its finest.

STOP: BEFORE you install. Version 6.6 requires a new key. Do not attempt this install unless you already have the v6.6 key.
Your 6.6 key may have been created for you. Visit the following website to check for your replacement key. There is no charge for this.